PROJECT FINANCED BY IVACE VALENCIAN INSTITUTE FOR BUSINESS COMPETITIVENESS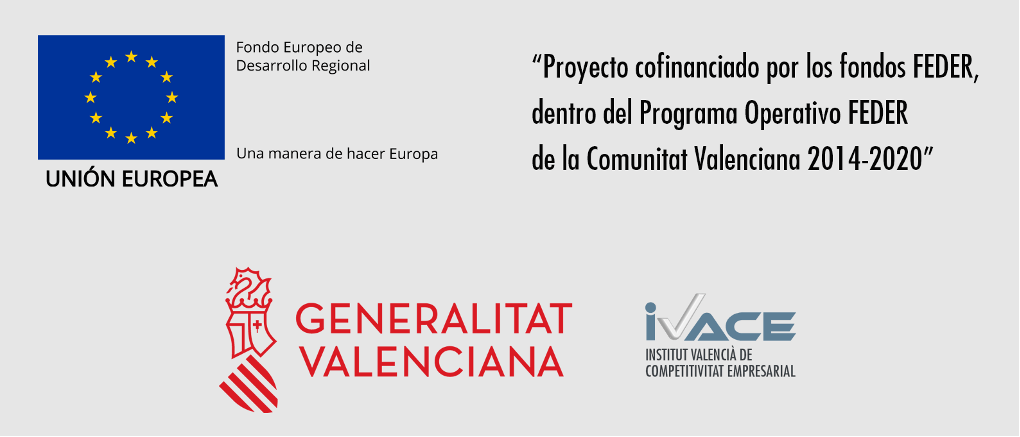 Beneficiary: OFTEX INTERNACIONALIZACIÓN, SL
Programme: SME INNOVATION. INNOVATION IN TEICS (INNOVATeiC-CV).
Project: Business to Business Payment.
Result: The project has consisted of creating an instant (automatic) payment system without the intervention of any person to authorise the operation that provides guarantees both to the exporter.
Dossier: IMINOD/2019/130
Amount granted: 22,711.62 euro.
Beneficiary: OFTEX INTERNACIONALIZACIÓN, SL
Programme: SME digitalisation projects (DIGITALIZA-CV TELETRABAJO).
Project: OFTEX 2.0
Result: The integration of tools for teleworking in the company through the remote control of equipment. Implementation of Videoconferencing and Webinars Systems. Implementation of competitiveness control system, shared resources and project management under Google drive. Implementation of Ecommerce on the Oftex website and Generation of the B2B pay payment method.
Dossier: IMDIGB/2020/213
Amount granted: 18.236,10 euros.
"OFTEX INTERNACIONALIZACIÓN, S.L. has been beneficiary of the European Regional Development Fund whose objective is to improve the competitiveness of SMEs and thanks to which it has launched an International Digital Marketing Plan with the aim of improving its online positioning in foreign markets during the year 2020. To this end, it has been supported by the XPANDE DIGITAL Programme of the Alicante Chamber of Commerce".
PROJECT FINANCED WITH THE SUBSIDY OF THE REGIONAL MINISTRY OF SUSTAINABLE ECONOMY, PRODUCTIVE SECTORS, TRADE AND LABOUR. DIRECTORATE GENERAL FOR INDUSTRY AND ENERGY.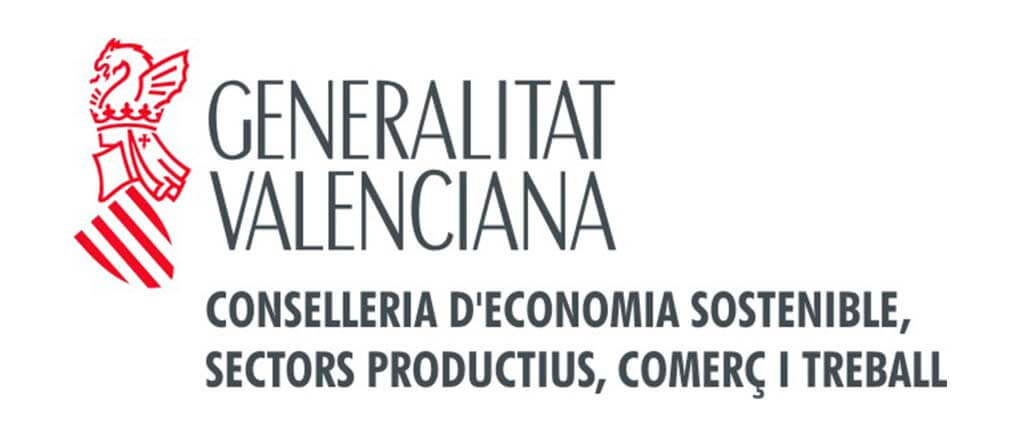 Beneficiary: OFTEX INTERNACIONALIZACIÓN, SL
Programme: Support for foreign promotion
Activity: Foreign trade consultancy
Action: promotion of the brand and company through telemarketing, Search for commercial agents, registration of the brand outside the EU, adaptation of the website https://www.exportest.es/, redesign of the website https://www.oftex.es/, composition and editing of a corporate video, translations, hiring of qualified personnel for foreign promotion and international consultancy.
File: INTPRM/2021/240
Amount awarded: 12.514,52 euros